EARTH DAY 2020
Today the world is celebrating 
the 50th anniversary of Earth Day
. On this day different events are organized to inspire people to pay close attention to environmental problems and take good care of our planet. 
The first Earth Day was celebrated in the USA in 1970. This was a successful event, which attracted the attention of the wide audience, partly because it was held at the peak of student activities. The celebrations took place in two thousand colleges and universities, roughly ten thousand primary and secondary schools, and hundreds of communities across the United States. Due to the growing awareness of pollution and climate changes many laws and acts were passed to protect the environment. Today Earth Day is observed in 192 countries and coordinated by the nonprofit Earth Day Network, chaired by the first Earth Day 1970 organizer Denis Hayes. In Russia, Earth Day was celebrated for the first time in 1990.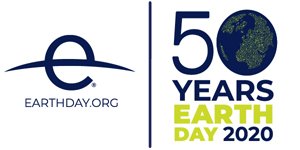 State Darwin Museum has been organizing mass activities to celebrate Earth Day for many years now. This time to celebrate the 50th anniversary we decided to support the initiative of
 Earth Day Network
, an environmental nonprofit organization based in Washington, DC. The Network puts in a great deal of effort to connect museums with ideas and resources to celebrate Earth Day with environmental education initiatives that engage millions of students and community members around the world.
However, due to the difficult situation caused by the COVID-19 virus outbreak, all activities will be done online. 
The main idea of Earth Day is to attract the attention of the masses to pollution problems, climate changes, species extinction, and other environmental issues. The Darwin Museum is doing its best to ensure the audience has ways to connect to science and the environment while under social distancing orders. Therefore, we have organized an 
online exhibition about endangered species and their conservation "
Preserving Endangered Species"
. You can view it here 
https://artsandculture.google.com/exhibit/conservation-of-endangered-animal-species/ywJSAMnBU8hTIQ
Another important event to celebrate the Earth Day 50th anniversary is our 
"shade-tolerant plants garden"
. Starting from April 22, 2020, Darwin museum employees are going to be planting along the ENVIRONMENTAL PATH all kinds of shade-tolerant plants. The first to be planted under the linden trees are the ephemeral plants, which will stop blossoming before the leaves of the trees are fully developed. We have already planted Anemones, Corydalis, Scilla, Gagea, and Primula. The next ones to grow outside will be more than 20 species of ferns, which have been growing at the Darwin museum for several months already. Although, this will take place a little later when the weather is warm enough for the little ferns to survive. 
Darwin museum has also supported the Earth Day Network initiative 
"EE Signs of Hope"
. One of the bravest museum employees, who is taking care of the "Nature Live Exhibition" inhabitants (with all necessary precautions) took a photo holding a poster with hashtags and museum's slogan- "The Earth is our home, take good care of it".